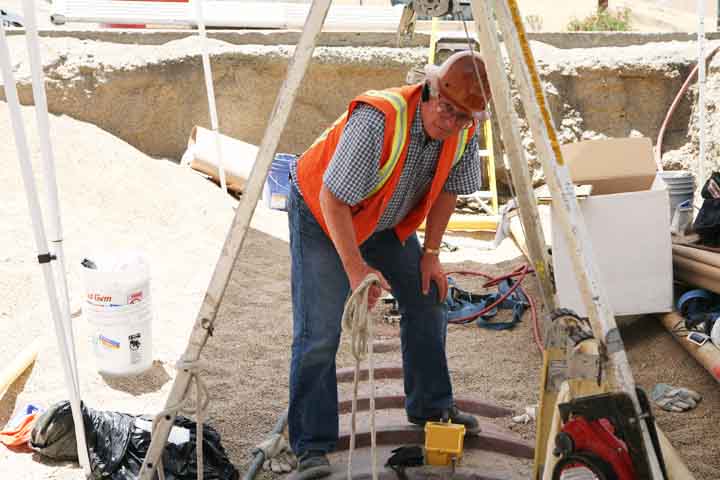 Dan Napier, MS, CIH, CSP at work in California--A Confined Space Entry at a Motor Fuel Storage Tank Repair
Click Photograph for more photographs
Return to Home Page

Underground Storage tanks often require that a CIH be present during ALL entries. That is when you want an experienced CIH. You want somebody who has done this for at least fifty times. Dan Napier has more than two hundred of these jobs under his belt. You need your job to go smoothly, you need somebody who knows the Agency folks. You want to GETERDONE! Then call Dan Napier to get your Plan approved and the work completed. 800-644-1924 x 103.